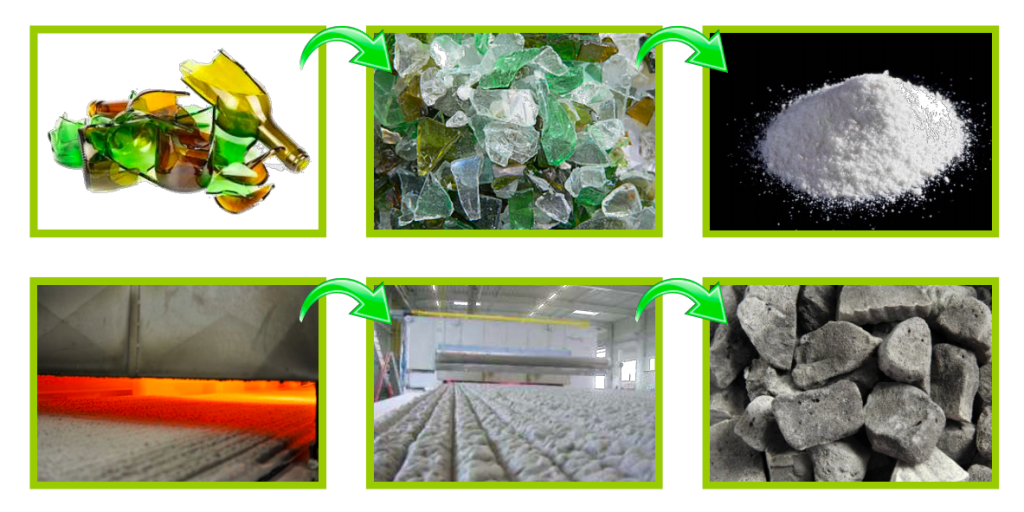 Made from 100% Recycled Waste Glass
The combination of many advantages in one product
APPLICATIONS OF GEOCELL Grey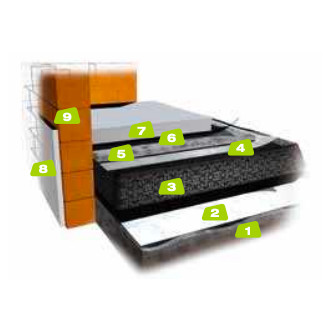 1 Formation level
2 Geotextile
3 GEOCELL Grey
4 PE-foil
5 Wall insulation
6 Exterior wall
7 Concrete floor slab
8 Drainage pipe
EXISTING FLOOR RENOVATION
1 Planum/formation level
2 Geotextile
3 GEOCELL Grey
4 PE-foil
5 Subbase
6 Sealing
7 Screed
8 Wall insulation
9 Exterior wall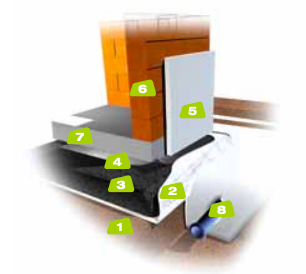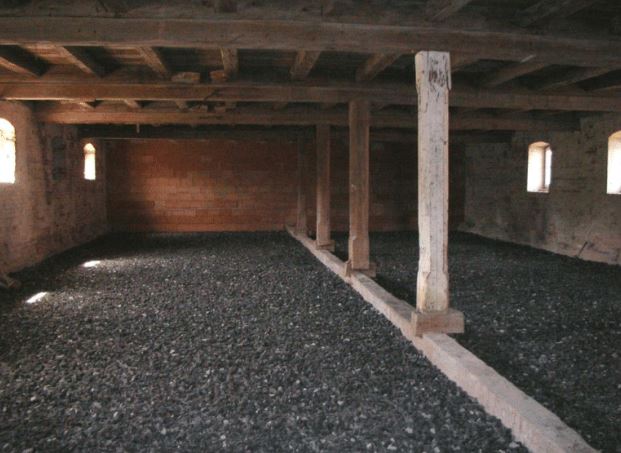 The required remediation work can be substantial, exposing the areas of concern whilst limiting the stresses on the building along with difficult access for materials into and out of the building. New regulations (IS 398) detail that the replacement aggregate filled into the excavated floor must be certified that it is low in pyrite content. Thus once the concrete, insulation and hardcore are taken out, new material must be installed
Thermal renovation of a floor in an existing building. To make the wall breathable GEOCELL is layed outside the wall which gives good insulation and removes cold bridging.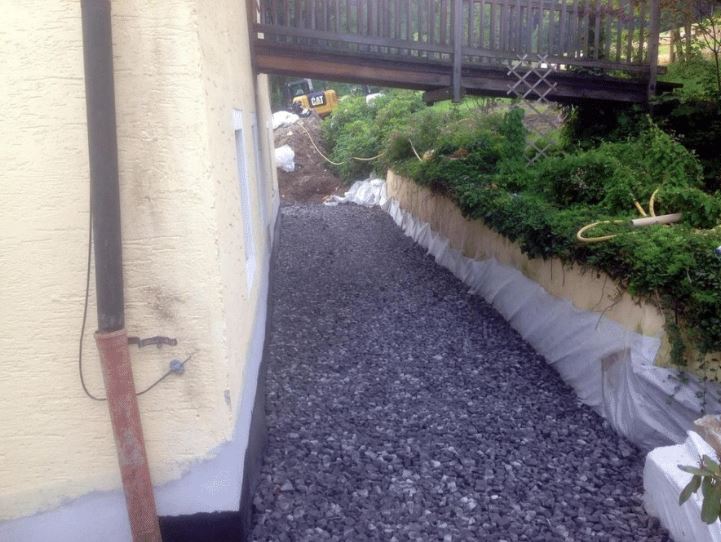 Call us, We are available 9.00 – 16.00 GMT
THE ANSWER IS YES! GEOCELL® FOAM GLASS GRAVEL IS A HIGH-QUALITY INSULATING MATERIAL MADE OF 100% RECYCLED GLASS. THE PRODUCT IS ENVIRONMENTALLY FRIENDLY, ECONOMICAL AND COMPLETELY PETRO-CHEMICAL FREE. GEOCELL FOAM GLASS GRAVEL EXHIBITS DUAL CHARACTERISTICS OF INSULATION AND DRAINAGE.
DIBT Approval
CE Mark
Carbon Footprint
Passive House Magazine
Drop in your E-mail address and we will get back to you.